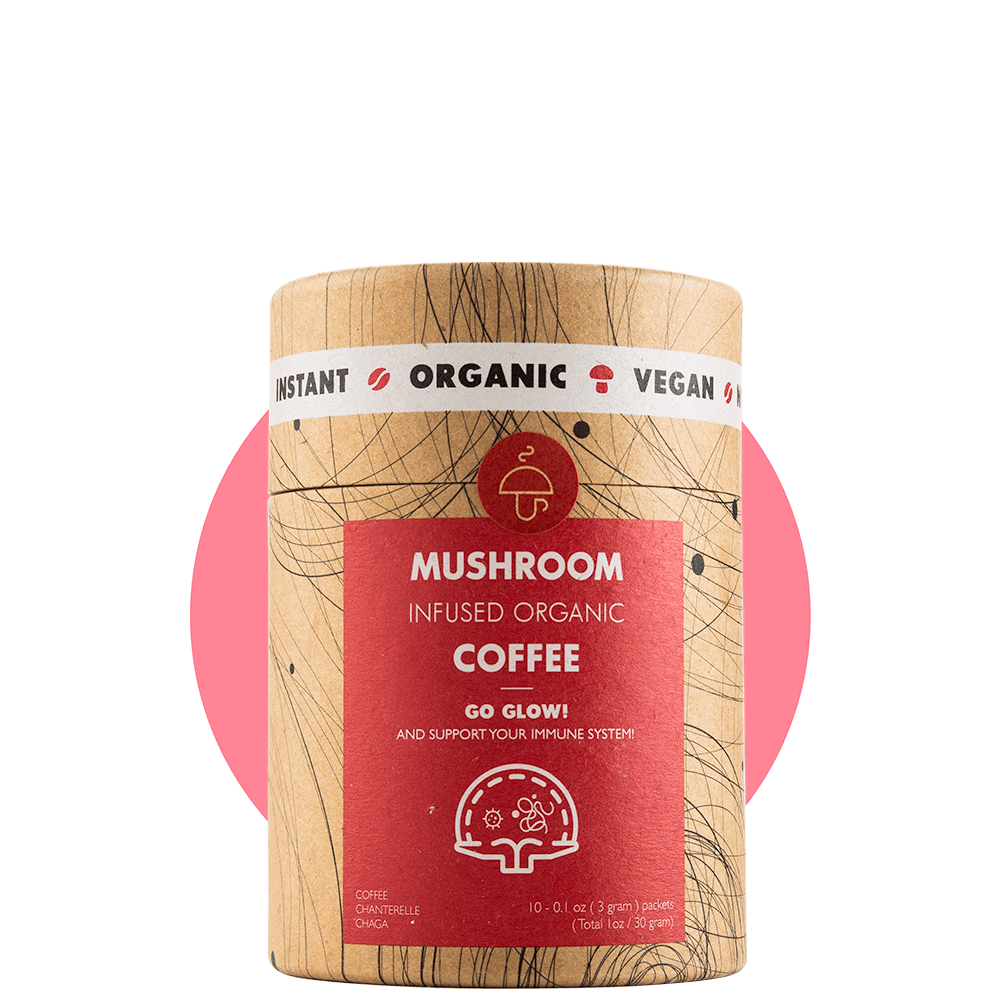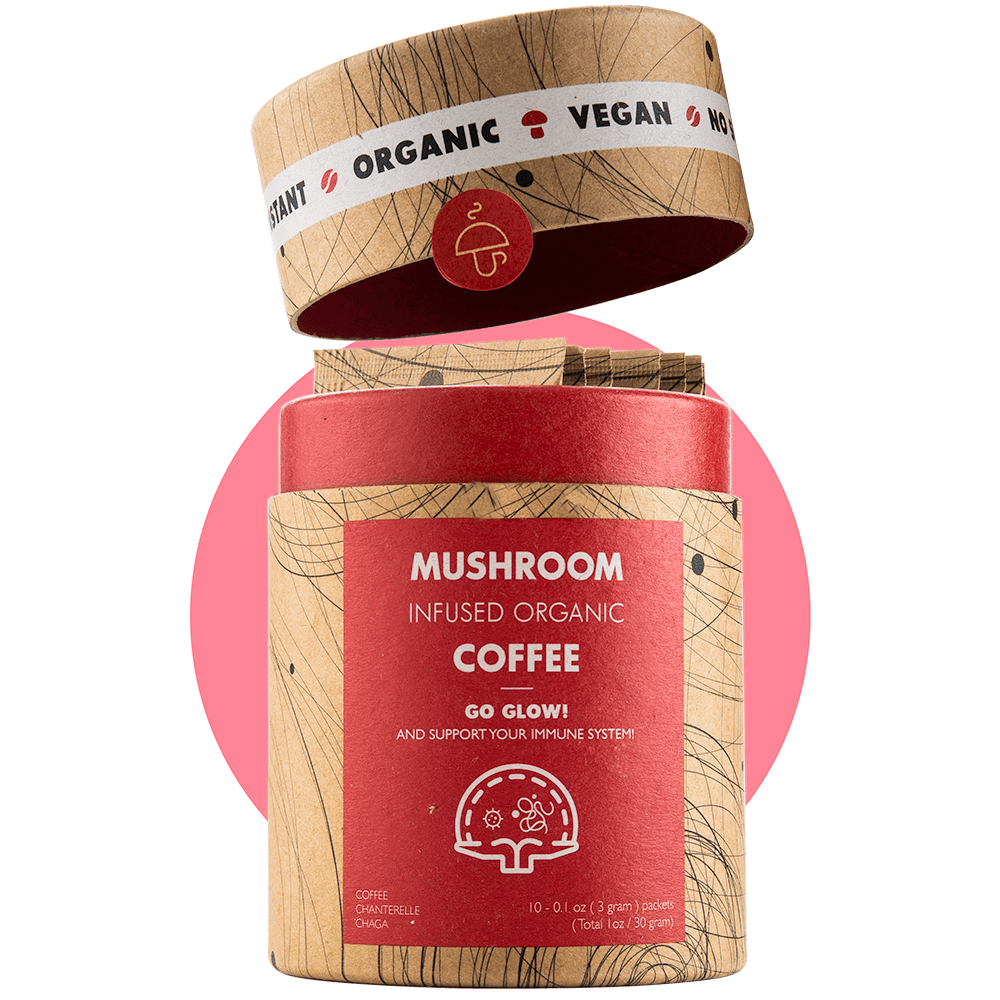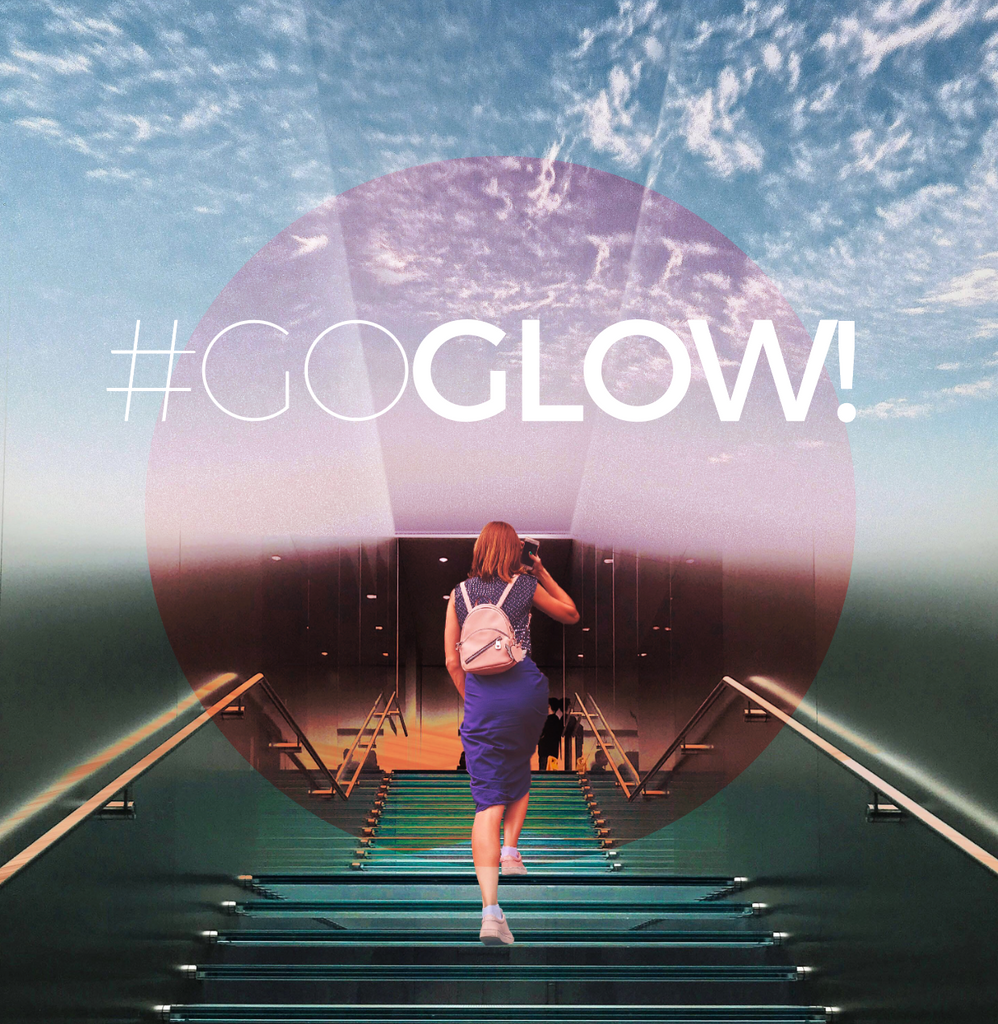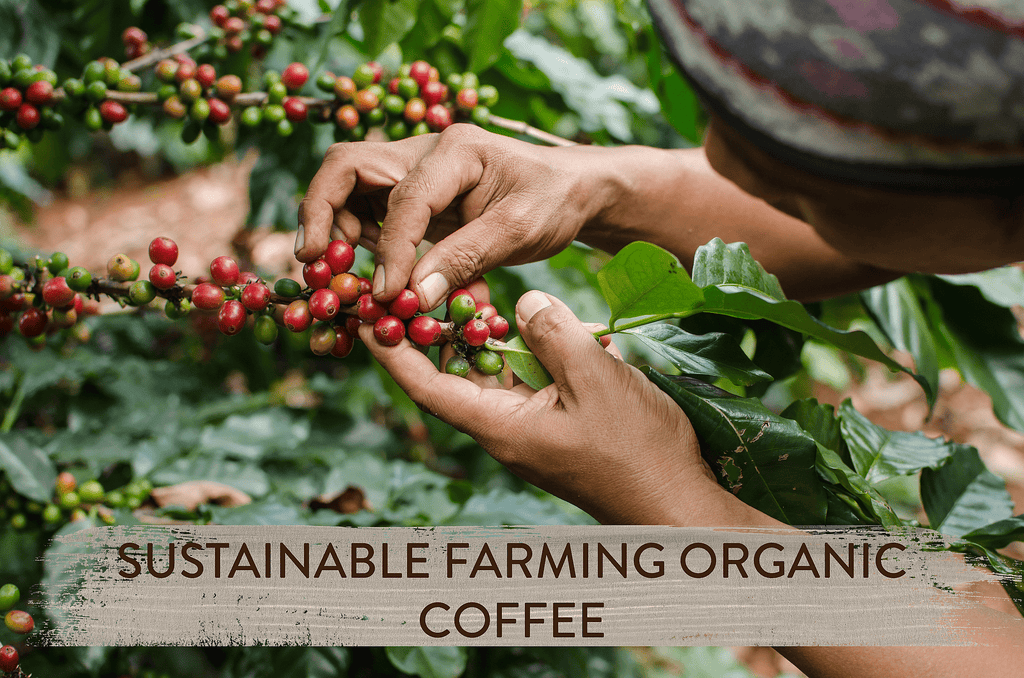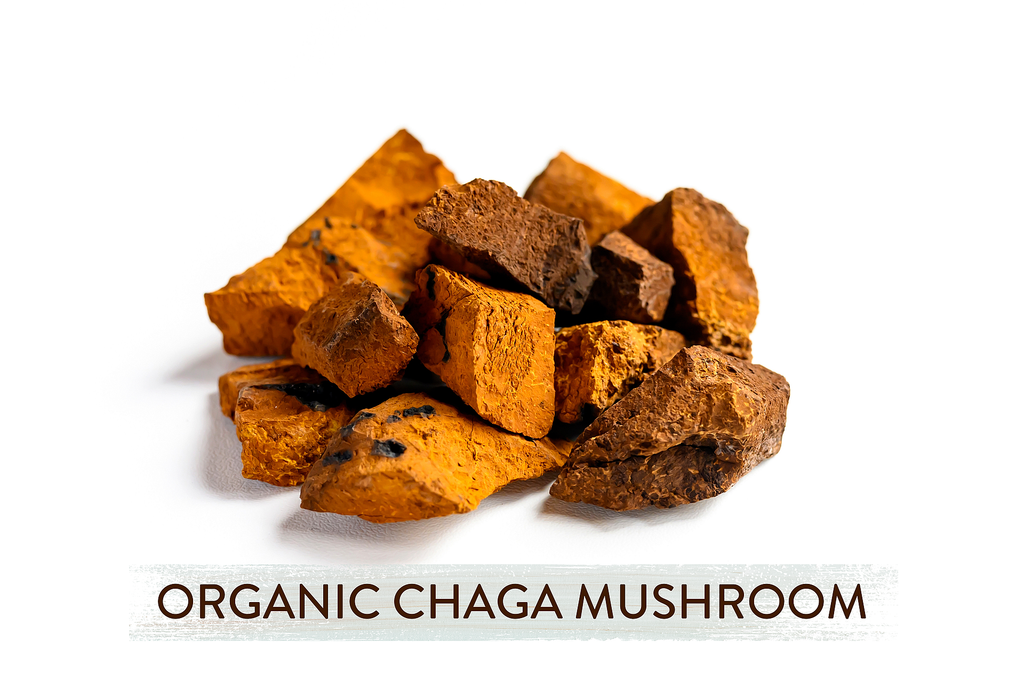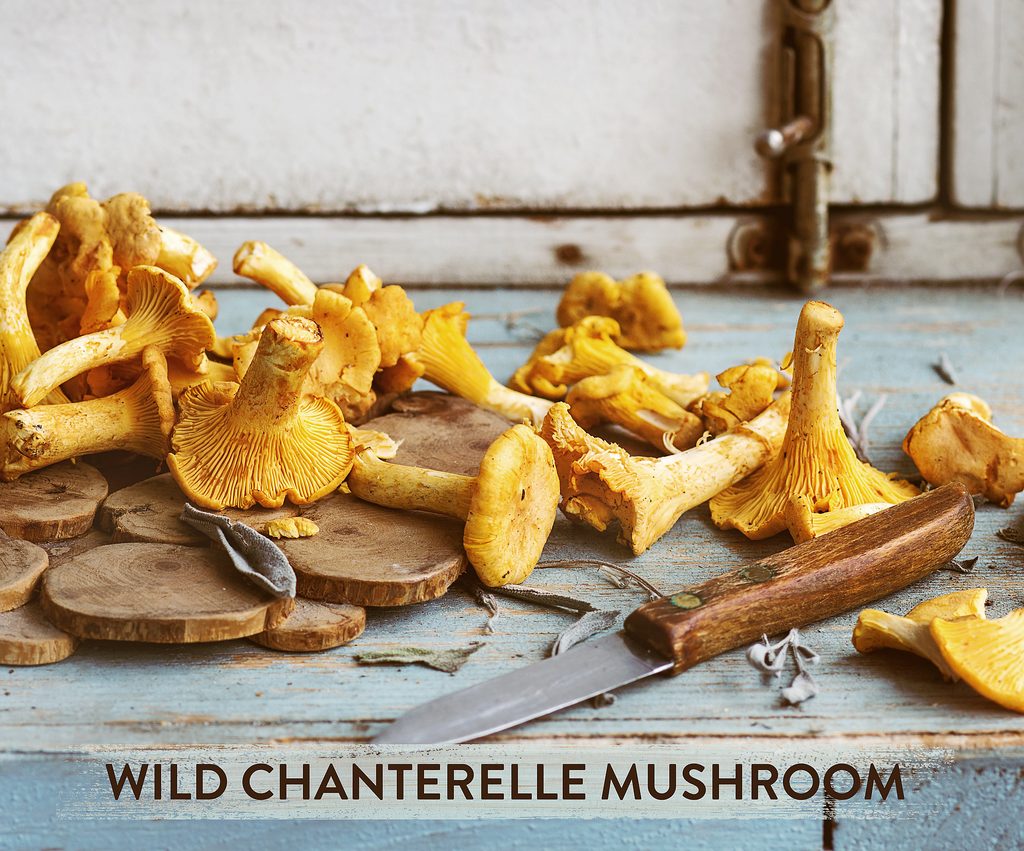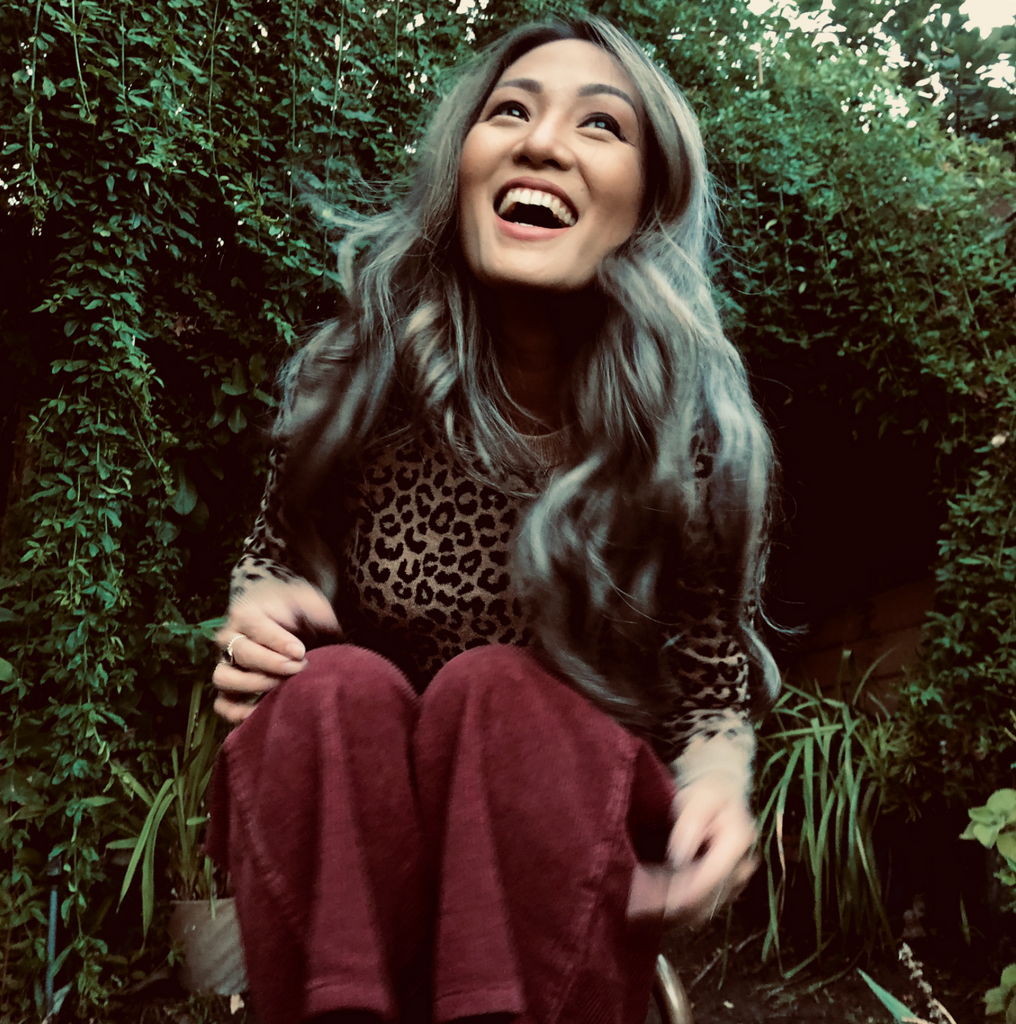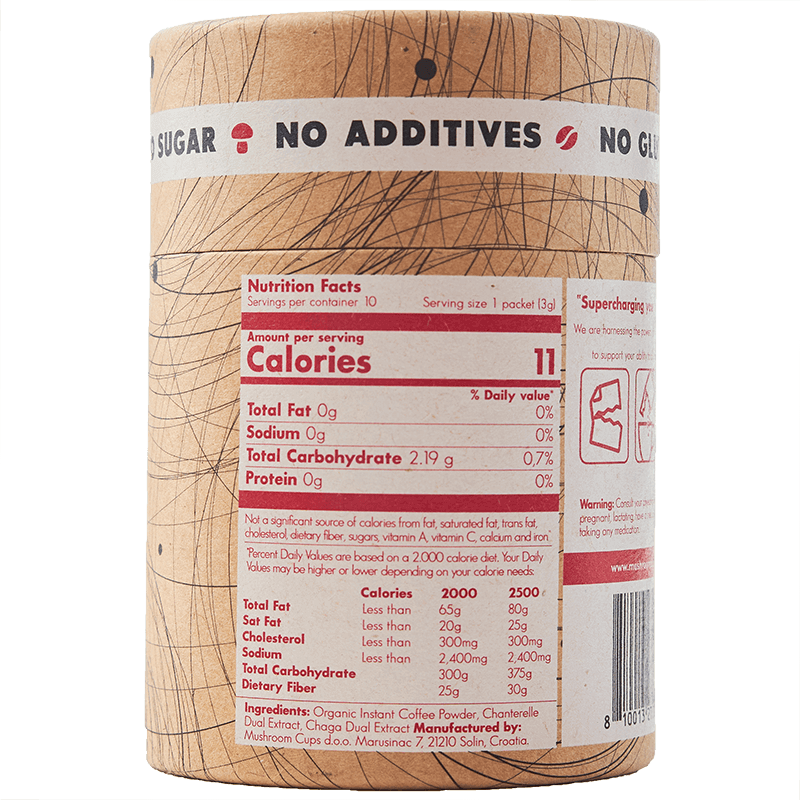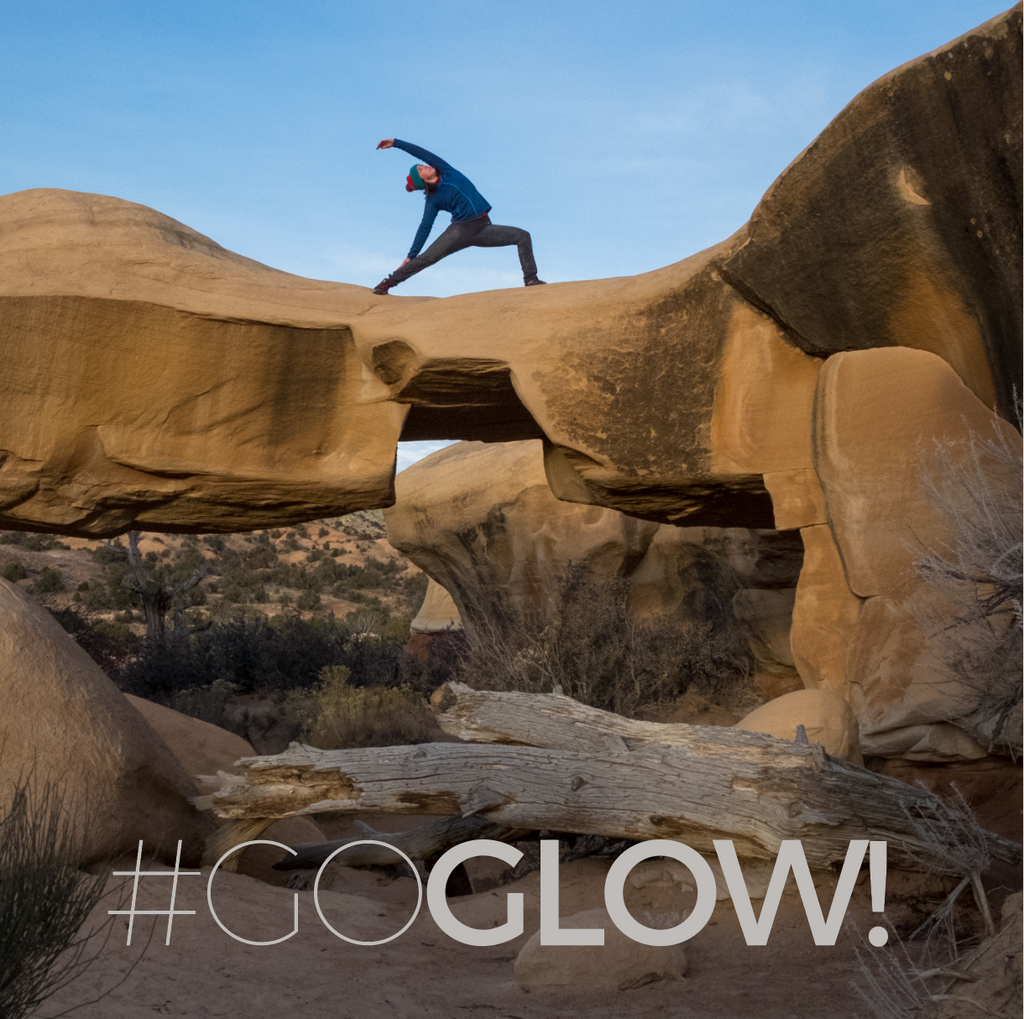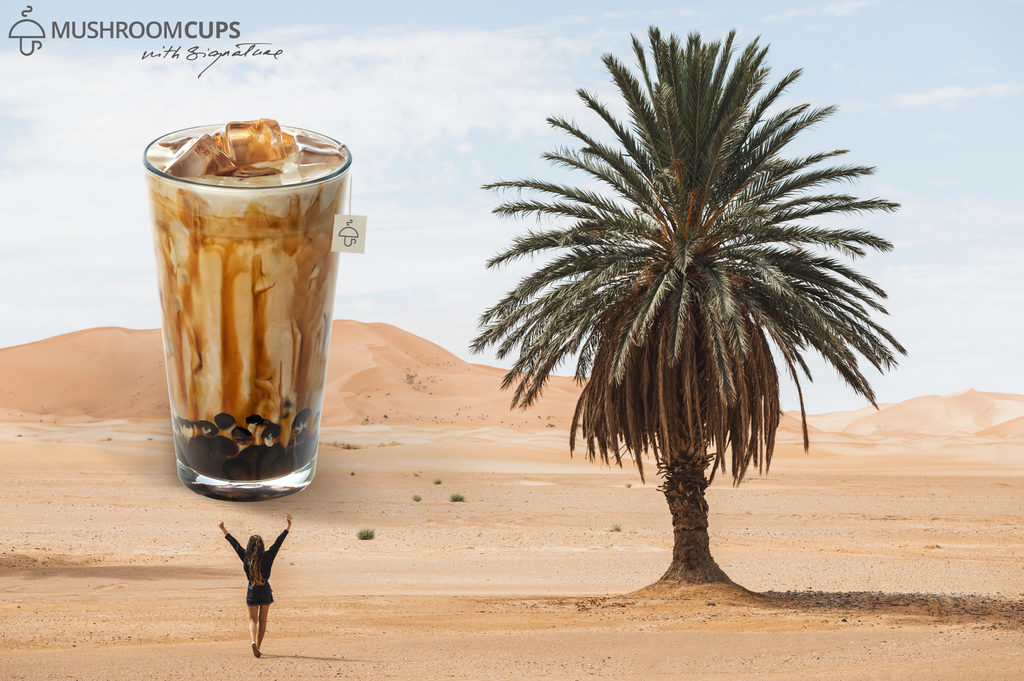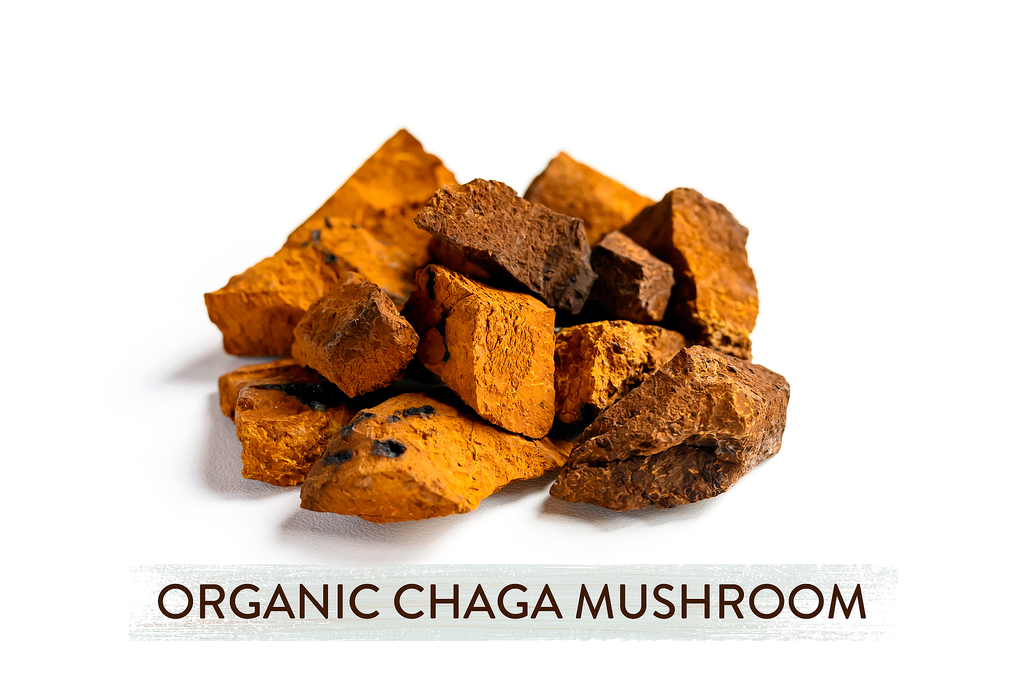 ×
INSTANT COFFEE
Go Glow – organic instant coffee with Chaga and Chanterelle
Boost your immune system
Mushroom Combination: Heal
Regular price
€15,70
| 118.29 kn
Save €-15,70

| -118.29 kn
For orders over 40€ shipping is FREE
Do you have a hard time digesting coffee?
Go Glow mushroom coffee is the perfect alternative for people who want to enjoy their morning cup of joe without having to worry about jitters or coffee crashes. It's organic, creamy, and easy on your stomach. Plus it tastes great!
High Beta Glucan content in Chaga mushroom is making your immune system smart and resistant and Chanterelle mushrooms are responsible for efficient food to energy conversion and serotonin production so you can feel good every single day of your life!
What is in the package?
10 servings of GO GLOW Mushroom Coffee - With Chaga & Chanterelle
for Immunity and Wellbeing
1 serving contains:
Organic Coffee - 2200 mg,
Organic Chaga dual extract - 400 mg
Wild Chanterelle dual extract - 400 mg
a.k.a. the mushroom of immortality is a delightful cocktail of extraordinary, life-enhancing phytonutrients. The many benefits include:
protecting against premature aging and age-related memory loss
rich in melanin – the main pigment present in our skin and hair responsible for keeping its beauty and suppleness
neutralizing cell damage by free radicals
extraordinary effective in empowering your immune system (50% beta-glucan content)
400 mg per serving
Our delicious Arabica coffee, grows on organic farm on Peruvian highland. High altitudes with low oxygen levels, prolong the maturing period of these coffee beans, gifting them exceptional quality and delicate taste. 2200 mg per serving
Wild Mediterranean Chanterelles collected by professional mushroom hunters in pristine Mediterranean forests. This nourishing bomb (A+ score), delivers the highest known natural concentrations of vitamins D and B and they are also extremely rich in essential minerals including iron, copper, potassium, and manganese.
 Using Chanterelles in every cup of Mushroom Coffee, gives you a high dose of nutrients responsible for: - converting food into energy - serotonin production Chanterelles are an indispensable ingredient giving you the right amount of energy and helping you stay productive – keeping you in a good mood for hours. 400 mg per serving
There is 10 servings in one box.
In Go Glow version Organic Coffee and Wild Chanterelle are combined with Chaga. Chaga is strong immunity booster and anti-aging remedy.
Yes, Go Glow, Go Tireless and Go Sharp contain organic coffee. There is 66 mg of caffeine per serving with is much less than in the regular coffee.
It tastes like fine Arabica coffee, not like Mushrooms. Coffee tasting expert described Go Glow coffee as medium, clean and uniform, with a light-chocolate driven flavor profile that also exhibits a smooth, well-rounded mouthfeel.
Suggested usage
Dissolve the powder in 7oz (200ml) of hot (but not boiling) water, 1-3 times a day.
Or check out our mushroom ice coffee recipe here.
Feel free to add milk and sweetener, as you would to your regular coffee cup. Enjoy!
Money-Back Guarantee
We guarantee:
Fine taste of organic coffee (you wont be able to taste mushrooms)
You will feel good for hours after consuming
No stomach ache or jitters even if you drink it on an empty stomach
If we fail in any of these three things, let us know and you get your money back.
Excellant
I love your coffe ...it's simply excellant
Kava je top....
Jedna na dan, bez probavnih tegoba, drži me cijeli dan. Otkriće samo takvo.
Odlicna kava punog kremastog okusa
Obozavam ovu kavu i primjetila sam da kad je pijem imam vise energije i lakse mi pada na zeludac. Cesto bude rasprodana pa ako naletim odmah kupim paket. Jedina mana je cijena jer je u tubi samo 10 paketica, a ja pijem 2 dnevno jer mi je gust pit uz dorucak i nakon rucka i to odmah potrosim za 5 dana. Zato je paket najisplativiji. Provala sam i kakao koji je odlican, i Go Beauty al ona se ne rastapa kao ova pa mi je neusporediva sa Go Glow. Narucujem opet kad se nadopune zalihe
Go Glow – organic instant coffee with Chaga and Chanterelle
Great
Great, tasty. Instant coffee like no other. Taste as good as "regular" instant coffee. Will buy again